Ted L. Liberti – COO & EVP of Business Development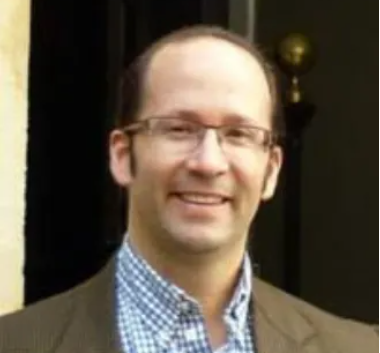 EDUCATION: 
PhD (abd) – Penn State University: Strategy & Entrepreneurship
M.B.A – University of Delaware: International Corporate Strategy
MS – University of Delaware: Applied Economics
BS – Penn State University: Economics
Development, oversees BioMagnetic Solutions business development, finance and strategic partnering initiatives for: cell & gene therapy (CGT) clinical-scale cell selection systems (X-GRAFFE™), life science research market products (FEOSS™), biopharma and bioprocessing. Fluent with ferrofluid manufacture & technology, he is well versed in BioMagnetic Solutions' technologies, product development, product markets, manufacturing, IP, quality systems & the rapidly evolving CGT ecosystem for CAR-T cell and gene therapy (GT).  He oversees BioMagnetic Solutions' intellectual property (IP) estate and patent filings that include over 7 PCT international patent applications for X-GRAFFE™ & FEOSS™ cell separation systems.  He also oversees BioMagnetic Solutions' NIH SBIR applications to the NIH & the National Heart, Lung & Blood Institute (NHLBI) whose NIH SBIR funding has underwritten X-GRAFFE™ Clinical-Scale Cell Selection product development.
Ted holds a B.S. in Economics from Penn State University and an M.A. in Applied Economics from the University of Delaware. Ted completed doctoral research in economics, strategy & entrepreneurship at Penn State's Smeal College of Business and Department of Economics. He holds an M.B.A. in international corporate strategy from the University of Delaware with high honors. Fluent in French, Ted started his career in international banking with JP Morgan Paris to learn first-hand about financial markets, investment banking and the French economy. Later with Immunicon Corp. (NASDAQ: IMMC), he helped drive Immunicon's business development, business strategy, contract research projects & collaborations with: bioMérieux S.A., Guerbet S.A. and French academic groups in Paris & Lyon and advised on the valuation of Immunicon's MRI contrast agent patents, leading to a $750,000 licensing arrangement with Sweden's Nycomed Pharmaceuticals. From 2006 to 2012, he advised Ben Franklin Technology Partners' (BFTP) portfolio of: life science, medical device and IT early-stage companies on: business development, marketing, finance and strategy.